Experience the Thrill of Ha Giang Loop Easy Rider Motorbike Tours with Rew Rew Adventures in Vietnam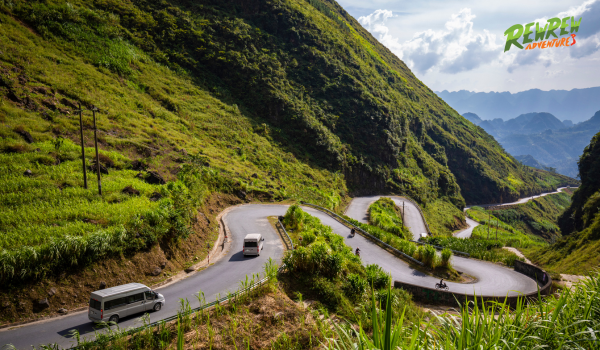 Ha Giang is located in the northernmost province of Vietnam, bordering China. It's a mountainous region with winding roads and spectacular views. One of the best ways to explore this remote and beautiful region is on a motorbike tour. The Ha Giang loop is a popular route for motorbike tours, as it takes you through the most scenic parts of the region.
The Experience with Ha Giang Loop Easy Rider Motorbike Tour
The Ha Giang loop Easy Rider Motorbike Tours offer a variety of tour options, from one-day to multi-day tours. You can choose from guided or self-guided tours, depending on your preference. The tours are designed for both beginners and experienced riders, and the guides are knowledgeable and experienced, ensuring your safety and comfort throughout the tour.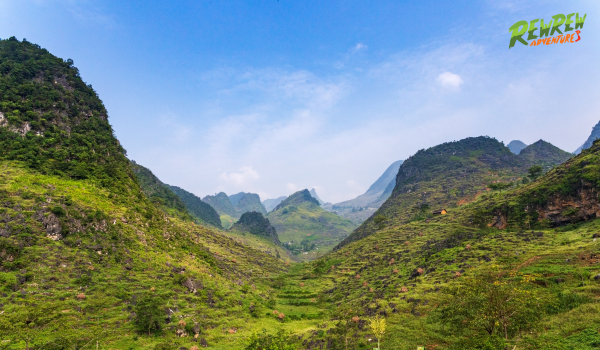 Detailed itinerary Ha Giang Loop Easy Rider Motorbike Tour
You can choose different options to experience the tours with us, but the motorcycle option is highly recommended. The routes that we take will go through many back roads, small villages, waterfalls… so the experience will be best to explore by motorbike, as you can enjoy the sights, sounds and smells  in a way not experienced by tour bus/car. This will be one of the greatest experience to share with all friends. Our rides are comfortable, you will feel at ease with nature.
NOTED : Riding by yourself following our guides also available, so if you would like to experience that way, please CONTACT US for more infomation.
Day 1: Ha Giang City – Pac Sum Pass – Nam Dam – Lung Tam – Yen Minh – Tham Ma Road – Dong Van (overnight stay)
The tour will begin at 8:00 AM at our office in Ha Giang City, where your tour guide and driver will provide a safety briefing and details about the 3-day itinerary. From there, you will embark on a thrilling ride through the mountains and winding roads up to Pac Sum pass, which is over 1000 meters above sea level. The cool temperature and stunning panoramic view of the landscape will take your breath away. You can take pictures and enjoy some coffee before continuing on to the next stop.
After descending from Pac Sum pass, you will visit the hidden village of Lung Tam, where you will have a chance to learn about the Dao Minority people and their culture. From there, you will continue through the scenic karst plateau geopark, passing by Tam Son and stopping for lunch at a viewpoint overlooking the beautiful terraced rice paddies.
In the afternoon, you will continue on to Dong Van, where you will visit the residence of the Vuong family, also known as the "Hmong King Palace". You will have the opportunity to explore Dong Van town and its ancient town nightlife before retiring to your hotel for the night.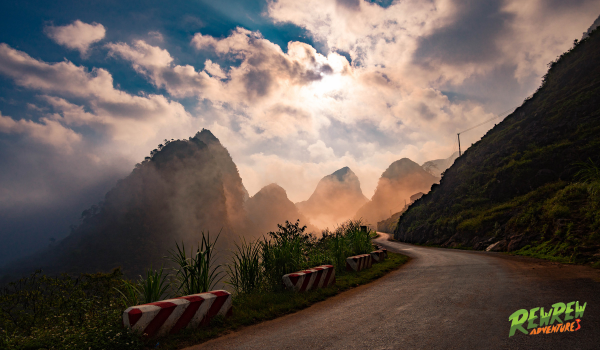 Day 2: Dong Van – Ma Pi Leng Pass – Meo Vac – Du Gia Village (overnight stay)
The tour will begin with a delicious breakfast before embarking on a journey to the most beautiful part of the journey, Ma Pi Leng Pass. This legendary pass is known for its craggy cliffs and breathtaking views, and it is considered the "king" of passes in Vietnam. You will ride down the Sky Path to admire the scenery of the whole valley with its 48-step snake road leading to Nho Que river, taking unforgettable pictures along the way.
Afterward, you will visit remote villages such as Lung Ho, Mau Due, and Meo Vac, where you will gain insight into how people live in these remote parts of Vietnam. The day will end with a homestay at Du Gia Village, where you will enjoy dinner and happy water with a Tay Minority Family.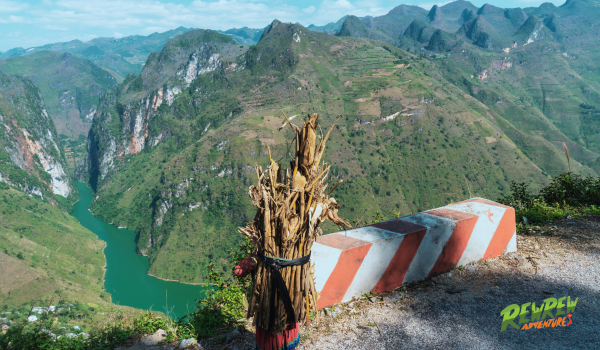 Day 3:Du Gia – Lung Ho Valley – Quan Ba – Ha Giang City
After saying goodbye to your hosts, you will begin your journey back to Ha Giang. You will visit the Lung Kuy cave, which is 300 meters long and has many magnificent stalactites and fancy shapes that will stimulate your imagination. You will then cross Quan Ba town and see Nui Do mountain, which some people say looks like fairy's breasts! After crossing the Sky Gate, you will reach Bac Sum pass and finally return to Ha Giang City in the afternoon. From there, you can take a bus or limousine back to Hanoi or a night bus, depending on your schedule and preferences.
Inclusive
English speaking guides, protection gears, insurances, tickets, entrance fees, accomodation.
Exclusive
Food and drinks, personal spend, some small tip if the guide make your day (optional).
---
What to bring for Easy Rider Motorbike Trip
You should prepare some sunscreen for the day, unless you wanna become lobsters :)))
Flip flops are not good for activities, so shoes and sandals are recommended, we all know shoes make you look more active and cooler in the photos.
Don't forget to bring you camera, there are lots of beautiful and interesting things to capture for the whole day.