The Experience with Easy Riders from Saigon to Nha Trang
Leaving the prosperous city – Sai Gon to get to one of the most beautiful beaches in Viet Nam – Nha Trang, and you don't wanna miss the beauties of Vietnam by taking bus on the highway, this will be a perfect plan for you.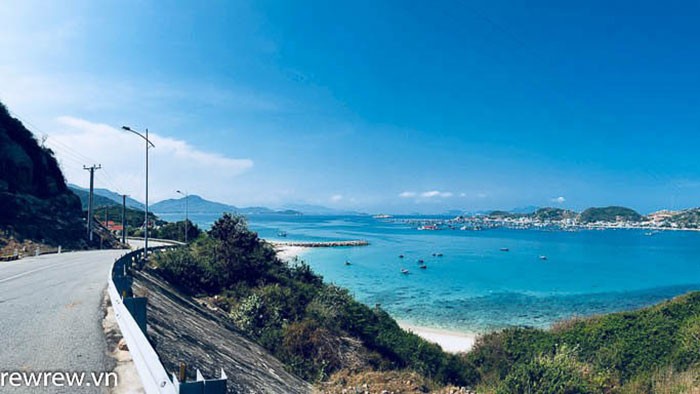 And between those, there is the land has not been tourismed yet, the Central Highland – the beauty needs to be awakened. With this journey, you will have chance to go to the lands that most of tourists missed when they're in Vietnam, because most of them just following the popular coastline.
Explore the beauty, rich culture of different tribes in Vietnam, lots of photo opportunities and stories to share after the trip, but the most important: you're doing differently with others.
---
Detailed itinerary Easy Riders from Saigon to Nha Trang
You can choose different options to experience the tours with us, but the motorcycle option is highly recommended. The routes that we take will go through many back roads, small villages, waterfalls… So the experience will be best to explore by motorbike, as you can enjoy the sights, sounds and smells in a way not experienced by tour bus/car.
This will be one of the greatest experience to share with all friends. Our rides are comfortable, you will feel at ease with nature.
NOTED: Riding by yourself following our guides also available, so if you would like to experience that way, please CONTACT US for more infomation.
Duration: 4 days and 3 nights
Routes: Sai Gon – Dong Xoai – Ho Chi Minh Trail – Dak Milk – Lak lake – Nha Trang
Day 1 : Sai Gon to Dong Xoai
– Visit Cu Chi tunnel, we'll spend few hours there to discover and understand
about Vietnam war history
– Visit the rubber tree plantation.
– Over night at Dong Xoai area (The beginning point of the Ho Chi Minh trail
from South to North)
Day 2 : Dong Xoai to Dakmil
Continue following the Ho Chi Minh trail, on the way you`ll see something like :
– Stop over at frontier area (Cambodia boder)
– Visit the rice noodle making
– Try enjoying the tropical fruits
Day 3 : Dakmil to Lak lake
Follow the Ho Chi Minh trail then go to the other side of the York Don National
park to enjoy something like :
– DraySap and DrayNu falls
– Jump to swim in Fairy pool, take a water massage from waterfall (ohlala so
great)
– Have picnic lunch at Gia Long falls by BBQ chicken
– Understand more local activities when visit local people farming and fishing
– Visit to the Jun Minority Village (M'Nong)
– Enjoy the sun set beside Lak lake
– Check-in at the long-stilt-house (homestay) for over-night or standard hotel (other option)
Day 4 :  Lak lake to Nha Trang
– Crossing Lak lake by boat or traveling on the back of elephant (Optional)
– See the daily activities of local people farming and fishing
– Riding through majestic mountains views
– Visit other minority villages in the mountains
– Travel along the Phoenix pass (affected by Agent Orange)
– Stop over at fishing village
– Finish the trip in Nha Trang around 4pm to 5 pm.