The Experience with 4-day Easy Riders Saigon
Ho Chi Minh city is the biggest city of Vietnam, well-known as " the city never sleeps" ,the totally different world compare to Da Lat, and Mui Ne in between, also one of the very famous places to visit in Vietnam with the amazing sand dunes and local life of fishermen there.
With this experience, you will have chance to explore all, cities, coastline ride and mountains. This is also the more popular route that people wanna explore.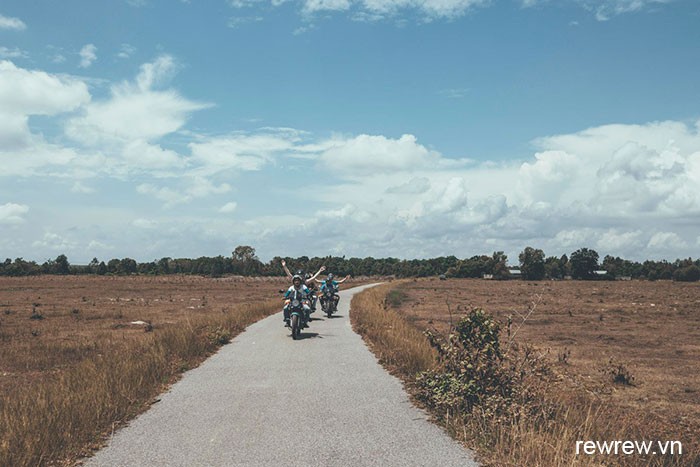 Detailed itinerary 4-day Easy Riders Saigon
You can choose different options to experience the tours with us, but the motorcycle option is highly recommended. The 4-day Easy Riders Saigon routes that we take will go through many back roads, small villages, waterfalls… so the experience will be best to explore by motorbike, as you can enjoy the sights, sounds and smells  in a way not experienced by tour bus/car.
This will be one of the greatest experience to share with all friends. Our rides are comfortable, you will feel at ease with nature.
NOTED: Riding by yourself following our guides also available, so if you would like to experience that way, please CONTACT US for more infomation.
Day 1: Sai Gon – Long Hai (120km)
Leaving Sai Gon, the most prosperous city in Vietnam, we will ride through the city, get to the countryside and see more beauties and daily activities of local people.
Crossing the Saigon river by the big ferry, things getting change alot. Visit the rubber plantations, riding on the countryside to visit different plans, get to visit one of the very old tunnel during the Vietnam War – Kim Long tunnel.
Quick stop to visit beautiful monastery temple – Thuong Chieu, visit many salt fields on the way. Before heading to Long Hai, we will pass by the peaceful mountain with small temple, where many monkeys get feed by the monks in the temple, you also can feed them with some fruits or peanuts that can be bought from street vendors.
Get to Long Hai around 4-5:00pm, you can take a swim and enjoy the sunset on the beach. Staying in Long Hai at standard hotel.
Day 2: Long Hai – Mui Ne (200km)
This day is the longest ride for the whole trip, but the ride along the coastline from Long Hai to Mui Ne can impress all the motorcyclists with the breathtaking scenery of ocean and plenty of many interesting places to visit. Riding through the kingdom of Dragon fruit plans of Vietnam , get to understand how local grow this beautiful plan and try the freshest one right on the farm.
On the way we will have many stops to interact with locals to understand more about locals life, also great stops for taking photos. Visit the fairy stream before getting to Mui Ne, stay overnight at the standard hotel
Day 3: Mui Ne – Di Linh (150km)
Before leaving Mui Ne, you will have chance to visit the fishing village to see more about life of fishermen in Vietnam, go to the famous Red Sand Dunes and White Sand Dunes, you also can try riding through the dunes by ATV bikes to see all the beauties of the dunes.
On the way to the highlands, we will stop at the Song Quao dam, it's a beautiful fresh water lake, where you can take some swim for refreshing as the weather there is freaking hot.
Riding up the highlands with the majestic mountains views, visit the ehtnic minority village of K'ho people. Visit the tea plantations before get to the cozy homestay in Di Linh, we also can have some BBQ for dinner
Day 4: Di Linh – Da Lat (130km)
Riding through many coffee plans and rice paddy, we will visit the Pongour waterfall, used to be one of the most beautiful waterfall in the South of Vietnam.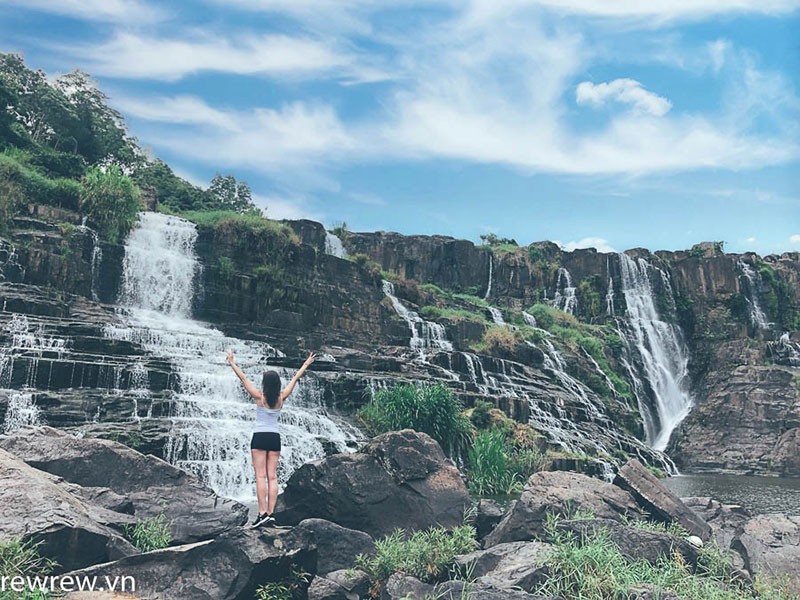 A small part off-road will take you to the Elephant waterfall, where you can get refreshing by its powerfull steam, also visit the biggest Lady Buddha and Happy Buddha at the next door temple. Even you're not buddhism followers, you still get surprised by its beauty.
Before getting to Da Lat, we will stop to see how local make silk by traditional way, rice wine cooking, coffee plantations – special weasel coffee – enjoy the coffee with amazing view…
Our guides will drop you off at your accommodation in Da Lat around 4-5:00pm. Don't forget to give our guides warm hugs and new friends made.
---
Inclusive
English speaking guides, protection gears, insurances, tickets, entrance fees, 3 nights accomodation…
Exclusive
Food and drinks, some small tip if the guide make your day (optional).
---
What to bring
You should prepare some sunscreen for the day, unless you wanna become lobsters :)))
For the long ride, we always recommend trousers and long sleeved shirts, along with sandals or sneakers to protect you from the heat, just make sure that you don't mind getting them a bit wet/dirty. Flip flops are not good for activities, we all know shoes make you look more active and cooler in the photos.
A pair of sunglasses will help, as with a small personal bag to keep your belongings.
Don't forget to bring you camera, there are lots of beautiful and interesting things to capture for the whole day.