Easy Rider Dalat Motorbike Tour 2 days – City & Countryside by Rew Rew Adventures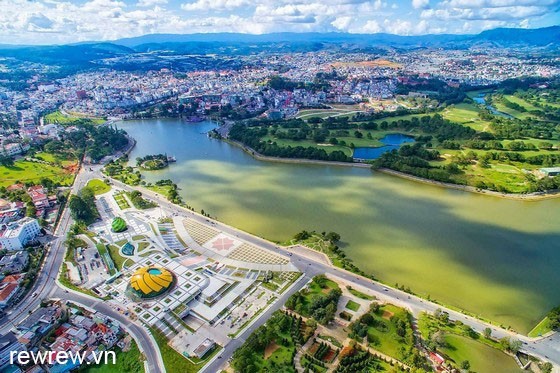 The Experience with Easy Rider DaLat Motorbike 2 days Tour
The "Easy Rider Dalat Motorbike Tour" offers guests the opportunity to experience thrilling motorcycle rides through stunning landscapes, visit breathtaking waterfalls, explore ethnic minority villages, learn about coffee production and silk weaving, stroll through beautiful flower gardens, indulge in delicious local cuisine, and immerse themselves in the rich culture of Dalat.
You can choose different options to experience the tours with us, but the motorcycle option is highly recommended. The routes that we take will go through many back roads, small villages, waterfalls… So the experience will be best to explore by motorbike, as you can enjoy the sights, sounds and smells in a way not experienced by bus/car tour.
This will be one of the greatest experiences to share with all friends. Our rides are comfortable, you will feel at ease with nature.
NOTED : Riding by yourself following our guides also available, so if you would like to experience that way, please CONTACT US for more infomation.
Detailed itinerary Private Easy Rider Dalat Motorbike 2 days Tour
Day 1: DaLat city tour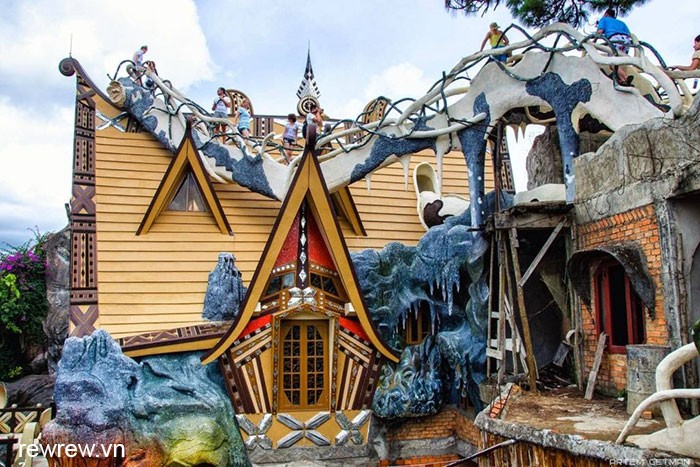 DaLat is a town about 300km north from Ho Chi Minh City, and up in the mountains. It reminds visitors of being in the French Alps. Around DaLat there are several churches, pagodas, lakes, waterfalls, always green forests and beautiful flower gardens.
DaLat attracted the tourists is by romantic beauty, peaceful of a plateau city which has cool climate, temperate; by gentle, friendly people. Also by this place always has itself fresh colorful life, history, culture and traditions.
8.00am we start from our office  or your hotel:
– Crazy house
– Bao Dai Summer Palace
– Cable car
– Truc Lam pagoda (Zen pagoda)
– Datanla waterfall ( Rollers coaster)
– French village
– The old railway station (Steamed Train)
– Golden Buddha
The trip will end around 3-4pm
Day 2: Dalat countryside and waterfalls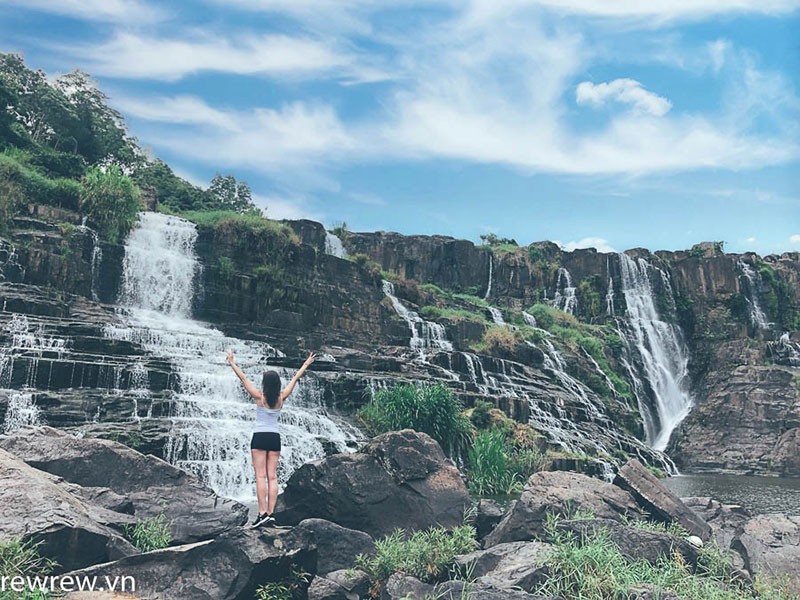 The trip will start at 8:00am
– Riding through one of the most beautiful passes of Dalat
– Rice wine making + crickets farm – challenge to try some insects for the day
– The biggest and the most beautiful temple of the area, get to visit the biggest Lady Buddha and Happy Buddha, you can wish too
– Elephant waterfall (temporary closed) but you can see it from the side of Lady Buddha
– Traditional silk making factory – to understand how silk being made
– Coffee plantations – special weasel coffee – enjoy the coffee with amazing
– Countryside view
– Visit the Pongour waterfalls – one of the most beautiful waterfalls in the South of Vietnam
– The mushroom village – interact with local to see how they grow mushroom
– Chicken Village – the village of native minority ethnic people before French coming
– Tuyen Lam lake – the paradise lake – good chance for taking photos
The Trip will end around 5pm.
Inclusive
English speaking guides, protection gears,  insurances, tickets, entrance fees.
Exclusive
Food and drinks, personal spend, some small tips if the guide make your day (optional)
---
What to bring for Easy Rider DaLat Motorbike 2 days Tour
You should prepare some sunscreen for the day, unless you will become lobsters :)))
Flip flops are not good for activities, so shoes and sandals are recommended, we all know shoes make you look more active and cooler in the photos.
Don't forget to bring camera, there are lots of beautiful and interesting things to capture for the whole day.