The Experience with Easy Riders Package Trip 
Saigon's concrete jungle can be overwhelming at times. If you're feeling the need to decompress, why not spend the day in the lush Mekong Delta and catch a glimpse of this fascinating way of life for many locals in southern Vietnam.
Whether you're driving on the back of the motorcycle through the dragon fruit orchards or coasting along the otherworldly riverside coconut plantations, the Mekong Delta is the perfect place to catch a breath of fresh air and enjoy the picturesque countryside, not to mention all the amazing dishes you'll get to enjoy… no one ever comes home hungry or empty-handed!
---
Detailed itinerary
Easy Riders Package Trip 
You can experience the Mekong Delta in a few different ways: Same day (Ben Tre) or overnight (floating markets). With Easy Riders Package trip, you have three options to do this. By motorcycle, private car, or on a social adventure by a shared minivan.
(DAY 1) 7 AM FOR MOTORCYCLE / 7:30 AM FOR PRIVATE CAR AND SHARED MINI VAN
We will pick you up at your accommodation, then head towards a local Vietnamese shop with a diverse menu of noodles boasting dishes from all over the country for breakfast. Choose your favorite one!
(DAY 1) 11:00 AM
We'll arrive the Mekong at 11:00 AM. From here, we will board a private boat and explore the different islands along the river. Your itinerary includes a local brick factory to watch bricks being made in traditional methods, a straw mat weaving house, and a coconut processing plant where you also get to try yummy coco candies! All your stops are connected by the river. So today, the river boat is your taxi.
You will get to taste all sorts of local flavors for lunch and enjoy fresh coconuts and hammocks – this is what the Mekong Delta is all about. Before your day ends, you will get back on the river, but this time on a small rowboat. Enjoy the peaceful countryside river life as you paddle your sampan through the palm-tree lined canals. Towards the end, our boat will pick us up again and we will cruise back to the boat landing in Ben Tre town.
(DAY 1) 3:30 – 5:00 PM (BY CAR) / 4:00 – 6:30 PM (BY MOTORCYCLE)
If you chose the same-day option, then we will head back to Saigon. Otherwise, we will take you to your accommodation in Can Tho.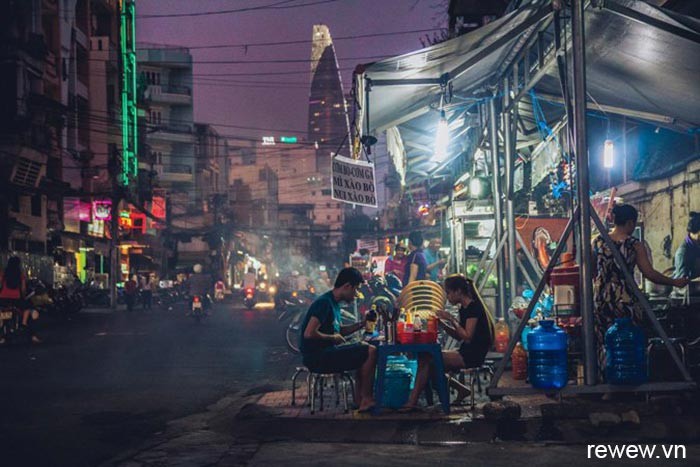 (DAY 2) 5:30 AM
We will explore the waterways with an early morning boat ride to Cai Rang, the biggest floating market. It's a lovely time to take in some fresh air and see how the locals conduct their commerce. Following Cai Rang, we will head toward a smaller floating market, visit a rice factory, and have Bánh Hỏi for breakfast. It's a fine rice vermicelli dish traditionally served during Vietnamese engagement ceremonies. It's super tasty!
(DAY 2) 11:30 AM – 4:30 PM
We will start to head back to Saigon via some very scenic roads, stopping for a local lunch. Just keep in mind that the ride home is very flexible. And we can stop whenever you want to snap a picture or take a break with a cool drink. We should arrive at your accommodation between 6:00 – 6:30pm.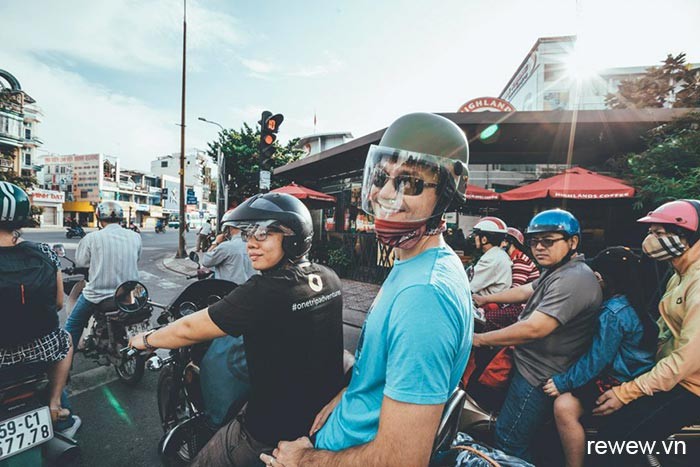 ---
All-inclusive
A delicious breakfast, drinks to cool off, entrance fee, an authentic Southern lunch, and overnight accommodation (for the 2-day tour) are included.
---
Important
The same-day motorcycle option is a long and strenuous journey of close to 100 kilometers each way. Not for the faint of heart. But if you can manage the butt pain, it's an experience to remember.
We also have a minivan group tour option which can have up to 12 guests for a more social experience.
Please note that there is a 30% cancellation fee for any cancellation less than 24 hours prior to the tour date since we have to book many services in advance. Otherwise, there is a 5% transaction fee for bookings that you cancel 24 hours prior to the departure in order to cover for transaction processing costs.
We are social and always open. So don't hesitate to CONTACT US, even if you just want to have a chat.