Go with a local
Meet our passionate and knowledgeable guides.
Explore our culture
Discover Vietnam's living culture and rich history.
Eat amazing food
Taste the distinctive flavors of Vietnamese cooking.
Share real experiences
Gain new perspectives and give back to local communities.
WHY "REW REW"?
Our old name used to be Easy Riders – "Dalat Motorbike Ventures", achieving the #1 recommended ranking by TripAdvisor. However since our success there are now too many easy-riders in Da Lat which make people confused about who is the reliable one to choose. So that's the reason we have changed our name to "Rew Rew Adventures", now people can easily recognise us!
The name "Rew Rew" was developed from the combination of:
"Riu Riu" is a Vietnamese word which means YOU GO SLOWLY TO ENJOY THINGS AROUND YOU

"Real Real" in English means we want to show the travellers about real life and the beautiful culture of Vietnamese people
We are a team of young people, passionate in tourism, who really love Vietnam and want to deliver the most authentic experiences to all travellers. As well as give back to the local communities by building sustainable tourism.
All tour programs are designed for you, placing you in beautiful natural sites, as well as making contact with locals and ethnic minorities across Vietnam. It is our pleasure to assure that you have the most fantastic experiences throughout our beautiful country, Vietnam, from coast to city to countryside. Anywhere, anything is possible with Rew Rew Adventures by your side. 
– Rew Rew Adventures – Easyrider tours – "Experience real Vietnam!"
"A heckin good day"
The nicest guys you will ever meet. Honestly they're hilarious. Marley, Bin and D were our guides and made the day unforgettable, had some cracking jokes and were excellent photographers (prepare for lots of mini photoshoots). They took us to so many spots that you'd never go to if you hired your own bike. So worth the money!
                                                 Raychel – England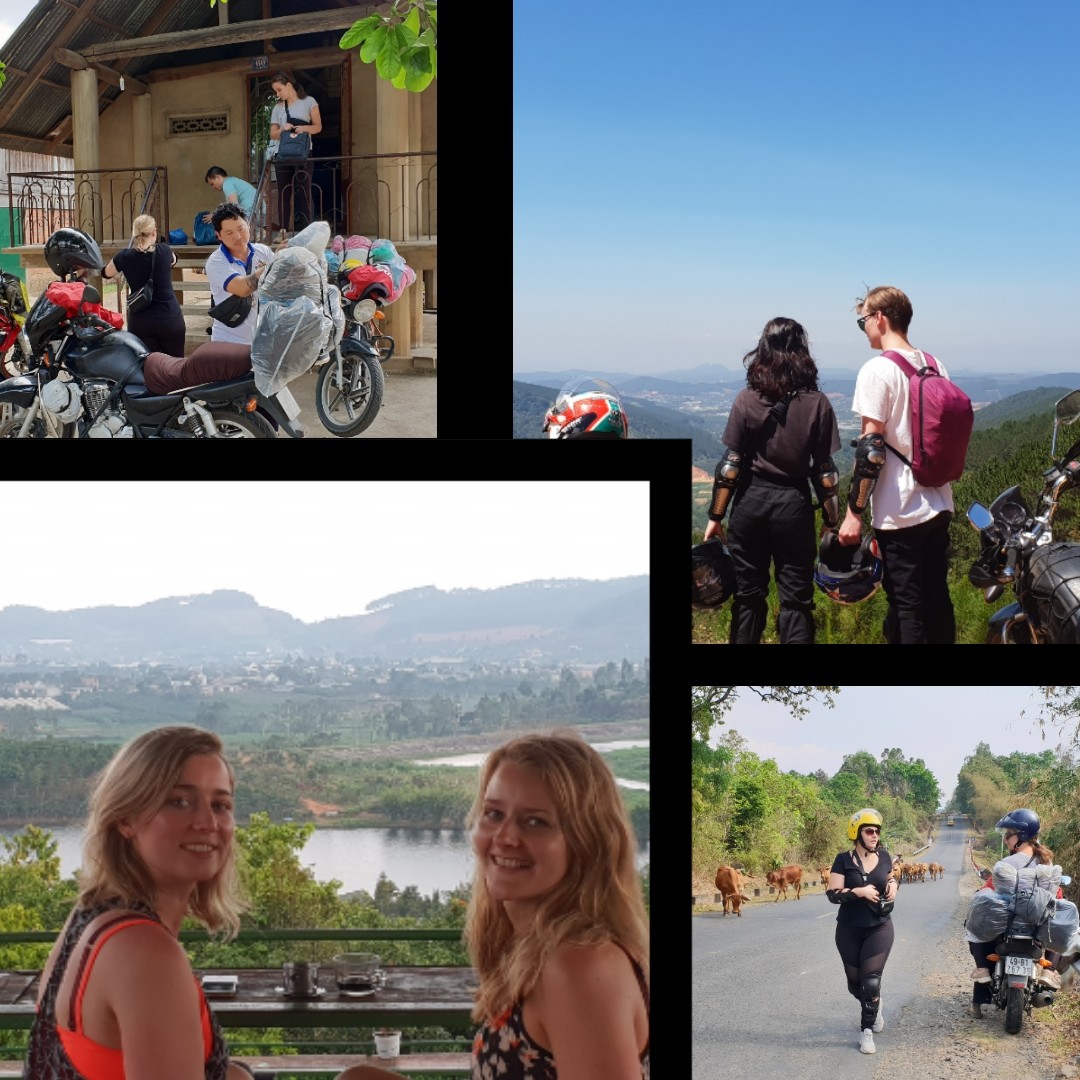 More than 1,000 amazing reviews