The Experience with Easy Riders from Nha Trang to Da Lat
Nha Trang, one of the most beautiful bays in Vietnam, is known for its amazing sandy beaches, enchanting islands, and authentic fish farms. Going to Da Lat, the little Paris of Vietnam, a mountainous city, known for its cool weather, picturesque scenery, and excellent coffee.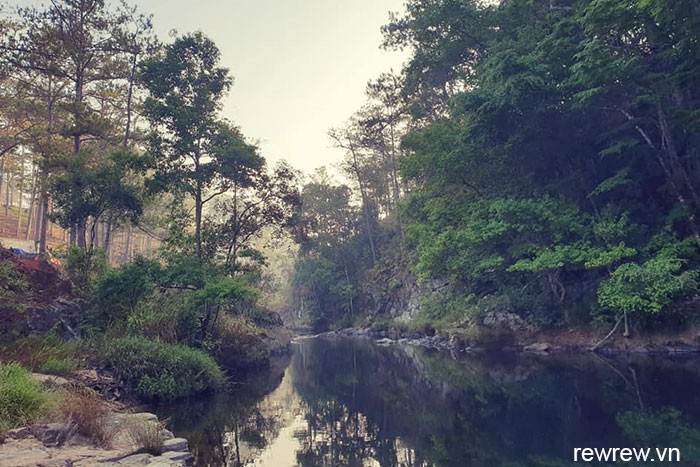 But what about the roads that connect them? You feel bored with the buses and want to explore more about Vietnamese beauties and cultures? Our adventures will meet your needs!
On this adventure you are able to explore the best of both worlds and everything in between. Rich culture of the ethnic groups, history, majestic mountain passes, waterfalls and delicious Vietnamese cuisine, this tour encompasses all. Just bring along your curiosity and exploration blood, we will take care of the rest.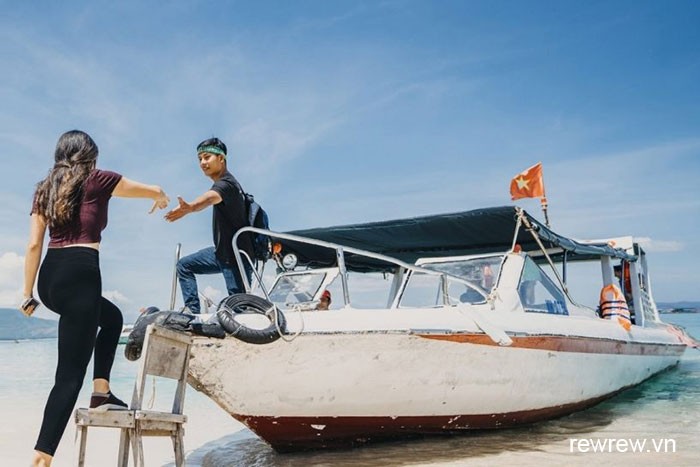 ---
Detailed itinerary Easy Riders from Nha Trang to Da Lat
You can choose different options to experience the tours with us. But the motorcycle option is highly recommended. The routes that we take will go through many back roads, small villages, waterfalls… So the experience will be best to explore by motorbike, as you can enjoy the sights, sounds and smells in a way not experienced by tour bus/car.
This will be one of the greatest experiences to share with all friends. Our rides are comfortable, you will feel at ease with nature.
NOTED: Riding by yourself following our guides also available, so if you would like to experience that way, please CONTACT US for more infomation.
Day 1: Nha Trang – Buon Me Thuot (200km)
Whilst riding along the coast lines, enjoy the salted breezes, fishing village and many great view points for photoshoot before leaving Nha Trang.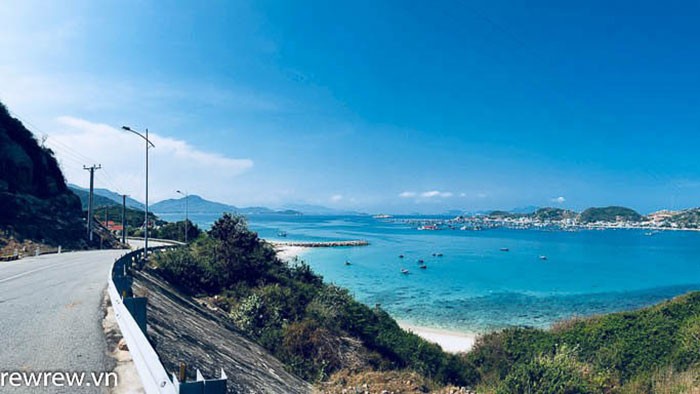 Leaving Nha Trang, the ocean city – to Buon Me Thuot, the connected road between them is really stunning. Going through rubber plantations, sugarcane fields, seeing how locals make rice paper, and riding through the pass that connected the highlands and ocean is just eye opening. The history also gives you more insight about the Vietnam War.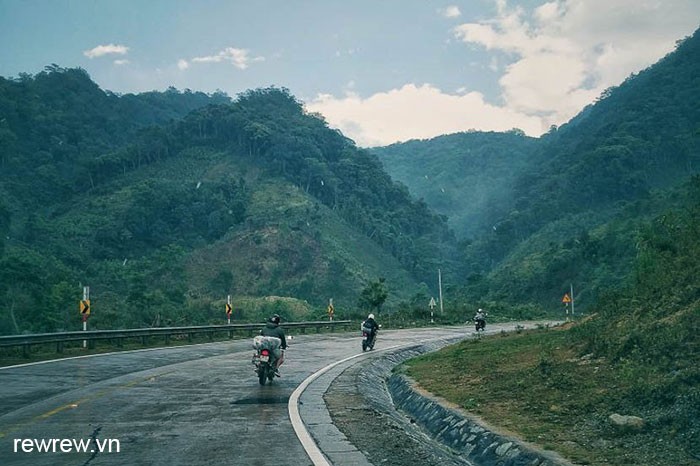 Finish the first day in Buon Me Thuot, staying in the standard hotel. Time for relaxing and cold beer.
Day 2: Buon Me Thuot – Lak Lake (130km)
Highlight of the day will be Dray-Sap waterfalls, the biggest waterfalls in the Central Highland. And you also have chance to swim in one of the most beautiful natural swimming pools with amazing clean and beautiful lake. Free massage at the waterfall will be your unforgettable experience.
Taking the ride through the village roads, cross the river by ferry, you will see more about the lifestyle of people in the Highlands, pepper farms, cashew nuts, cacao,  incense sticks, drum making…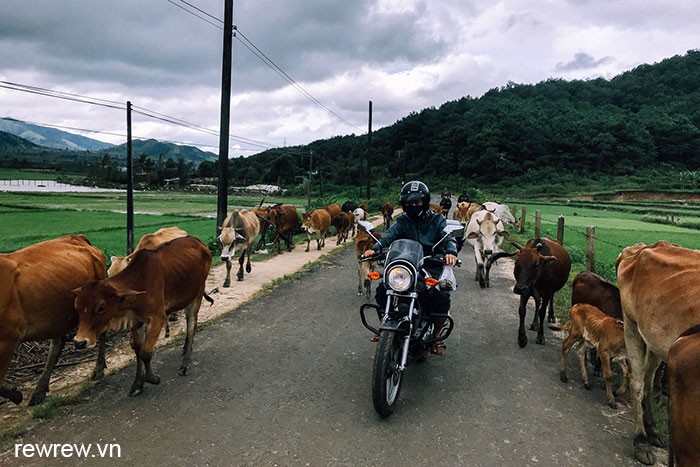 The back roads to Lak Lake will satisfy even the most difficult person: "This is the real VietNam!"
If the weather clear enough, sunset on the lake will be one of the most beautiful moments that made your day.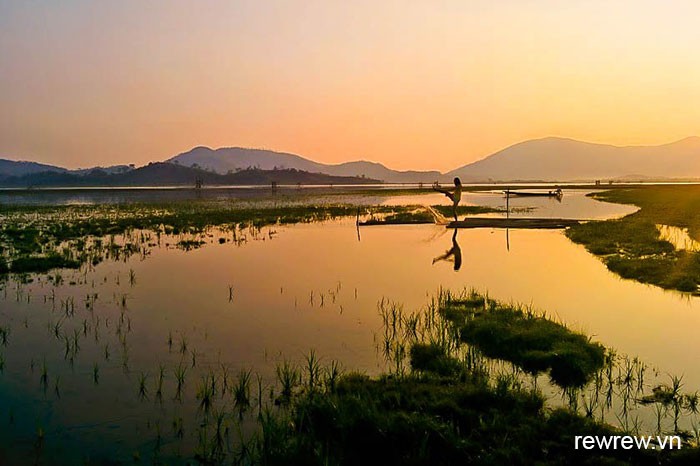 After dinner, you can choose to stay overnight in the long house – the traditional house with the M'Nong ethnic group or stay in standard hotel.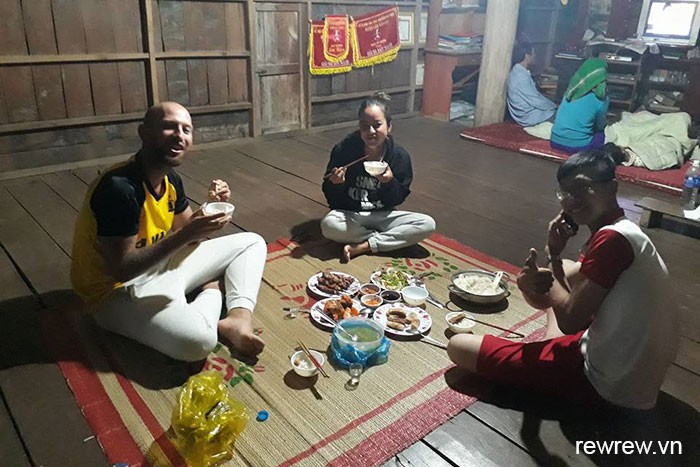 Day 3: Lak Lake – Da Lat (170km)
The normal day of local will start at 5:00am. So it will be abit noisy for 30 mins, after then it will get back quiet again. But that's also the sunrise time. So if you can wake up early, you can reward for yourself the peaceful and beautiful moments to enjoy the sunrise on the lake, as well as seeing more local's life.
You also will have chance to see local showering for Elephant at the lake in the morning, Kayaking on the lake also available with small extra.
Riding through majestic mountains views, we will visit the Elephant waterfall, the biggest waterfall in Da Lat and many other activities of locals as: traditional silk making process, rice wine cooking, coffee plantations, enjoy the local coffee with amazing views.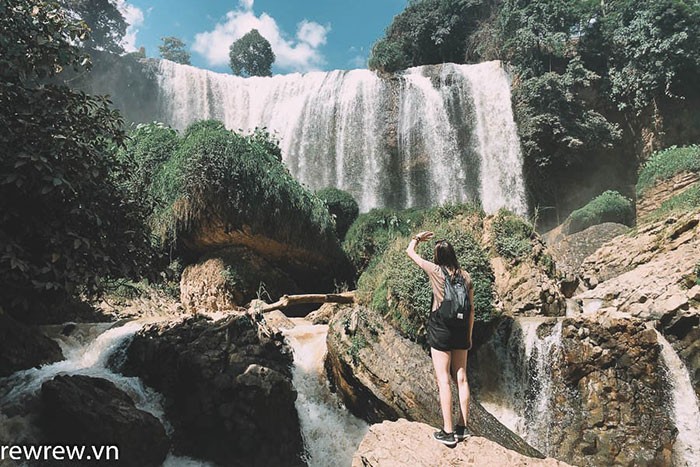 Drop off you in Da Lat around 5:00pm, finish the unforgetable trip, don't forget to give our guides some warm hugs, share contacts and new friends made.
Inclusive
English speaking guides, protection gears,  insurances, tickets, entrance fees, 2 nights accomodation…
Exclusive
Food and drinks, personal spend, some small tip if the guide make your day (optional)
---
What to bring
You should prepare some sunscreen for the day, unless you wanna become lobsters :)))
For the long ride, we always recommend trousers and long sleeved shirts, along with sandals or sneakers to protect yourself from the heat – just make sure that you don't mind getting them a bit dirty/wet.
A pair of sunglasses will help, as with a small personal bag to keep your belongings.
Don't forget to bring you camera, there are lots of beautiful and interesting things to capture for the whole day.